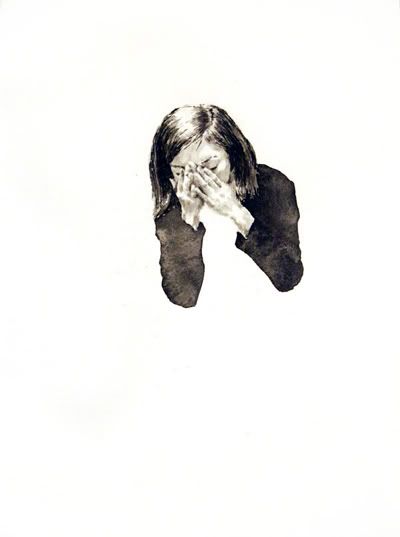 I just read an
interview
with her on fecal face.
You work mostly in black and white, why is this, and are you afraid of the rainbow?

I don't feel I've exhausted all of the values that can come out of a pot of black and a pot of clear. Being aware of what I can pull out of black ink can make it incredibly daunting to consider what can be done with color, so it may be a while before I consider changing my palette. A lot of intense emotion can be evoked through color, also, and the subjects of my drawings tend to come from a calmer place.
She is amazing. I want to hold hands with her.
see inside for details