We called twice in an hour and a half. No cab ever came. We had plans for weeks preceding the night but due to the instamatic snowfall, we ended up staying in for New Years, seeing that my roommates were also staying in, and there was lots of booze and card games to play, and the house was warm. It actually turned out to be the best New Years I have ever had. After the ball had dropped we all decided to set off some old fireworks in the backyard by the bonfire Katrina masterfully started. Christmas carols began being sung and mayhem ensued.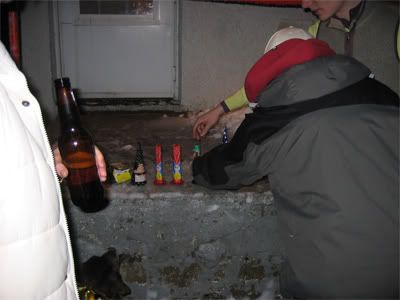 Fireworks displayed for all to see. The beginning of the fun and the end of the flash.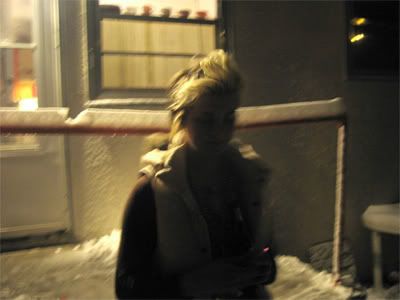 You can tell this is Crystal because her hair is beautiful and ridiculous.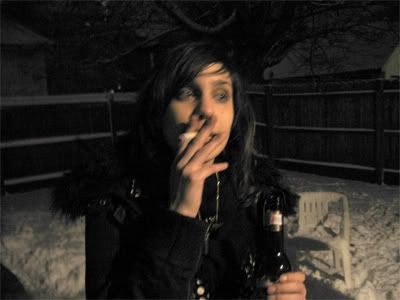 My New Year's resolution was to start smoking again.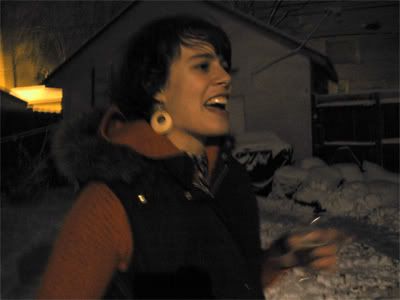 Caitlin is drunk as a skunk and decides at this point that we should all start singing "Rudolph The Red-Nosed Reindeer" at the top of our lungs.
Glorious gunpowder!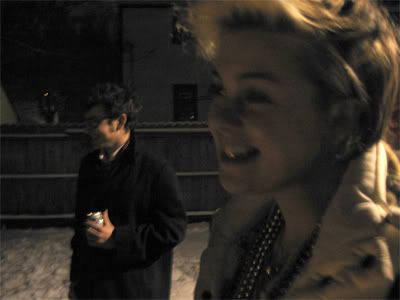 James and Crystal are awestruck by the gifts of ancient China.
After this there was a spontaneous dance party in the living room. Everyone danced. Katrina held out the longest, laughing at me because I dance like a broken board tied to a string. No matter, I was "feeling it", and eventually she joined. I don't remember going to bed, but I do have recollections of mimosas in the morning, after Crystal and Caitlin woke up the house doing god knows what (tribal drumming, I think).